Enhance the quality ("IQ") of your content, increase the resolution of your video without loss of detail or introducing artifacts.
REZup in Action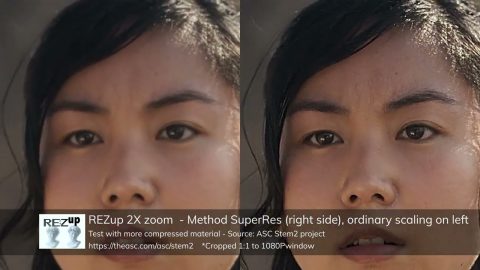 Side-by-Side comparison of a regular resizer versus REZup. Note we cranked up REZup settings on some shots so you can see it does something if you are watching on a small display.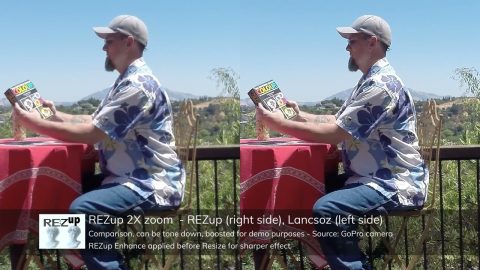 Lancsoz (included for reference in REZup) is considered the best classical upscaling resampling method because it adds a bit of sharpening. Here we push REZup probably a bit more than you want so we can see.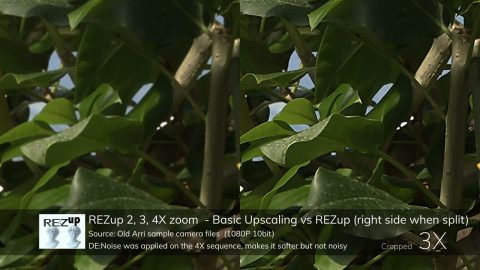 Starting from Hd and scaling up 2X and trying 3X and 4X. Note DE:Noise was used for the 4X example resulting in a bit softer image but without scaling up the noise.
View Complete Gallery
REZup Features
Enhance sharpness, contrast and details
Improve your image "IQ". Reveal details you did not even know were there.
Upscale with the state of the art A.I.
Better than standard resizing filters like Lanczos or cubic.
Resize or Enhance
Resolution enhancement (same dimension in and out) or upscaling (downscaling too).
Select an application for a free trial, pricing & download