The ultimate blurring filter set that combines user directed controls and feature sensitive methods.
SmoothKit in Action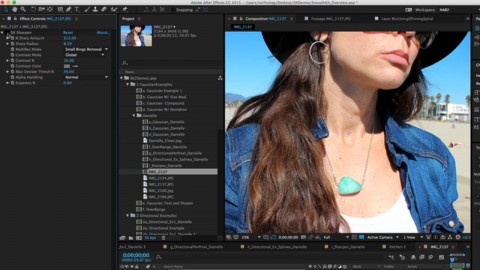 SmoothKit is a set of feature-sensitive blurring and sharpening filters.
See what SmoothKit can do for you!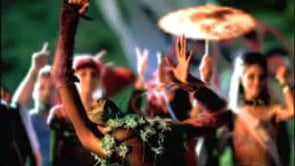 A base pass of SmoothKit created a dreamy effect. Then line animation was added on top and processed by SmoothKit to create an "energy wave".
Music Artist: Paul Oakenfold
Director: Laura Kelly, Production Co.: Partizan
© 2003 Maverick Recording Company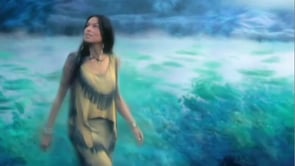 SmoothKit was used to help create the swirly atmospheric effects in the background.  More Info.
Production Company: Hallmark Entertainment
Post Production House: Glassworks
Visual Supervisor: Nick Brooks
© 2003 Hallmark Entertainment Distribution, LLC.
View Complete Gallery
SmoothKit Features
More options
SmoothKit is a set of blur and sharpen filters that complements and extends the features of basic blurs and sharpens usually provided.
Retain features
Blur without over-softening important features and edges. Emphasis is on precise control with no compromise on image quality.
Better sharpening
SmoothKit sharpens with much less ringing, using a proprietary sharpening algorithm.
Learn how to use SmoothKit's features
Instructional videos, and example videos, that help you learn how to get the most of each plug-in's robust features.
Select an application for a free trial, pricing & download
Autograph

Baselight

Catalyst Edit

Diamant and Dustbuster+

Final Cut Pro

Autodesk

Fusion Studio

Grass Valley Rio

HitFilm

Avid Systems

Motion

Natron

Nucoda

Nuke

Resolve

Scratch

Silhouette

Vegas Pro