Industry Veterans at Your Service
PUTTING THE MOST POWERFUL VISUAL EFFECTS TOOLS AT YOUR FINGERTIPS
We are an accomplished team dedicated to designing software solutions for virtually any digital pixel manipulation problem. Our founders have produced ground-breaking effects for Best Visual Effects Academy Award-winning movie "What Dreams May Come",  have worked in the development of other projects including "The Matrix,"  hold graphic effects patents at Apple, and received a 2006 Academy Award for technical achievement for the design and development of our affordable, and user-friendly, family of RE:Vision software products. Our plug-ins have become today's visual standard for visual effects. Engineering Emmy™ by the Television Academy for exceptional engineering developments for our visual effects and video processing software This Technical Achievement Academy Award recognized the design and development of the RE:Vision Effects family of affordable, user-friendly software plug-ins. Dreamkeeper was awarded "Best Visual Effects" by the Academy of Television Arts and Sciences (ATAS). Film produced by Hallmark Entertainment for ABC. What Dreams May Come directed by Vincent Ward was awarded "Best Visual Effects". Awarded at Prix Ars Electronica for the for the painted world  sequence in What Dreams May Come.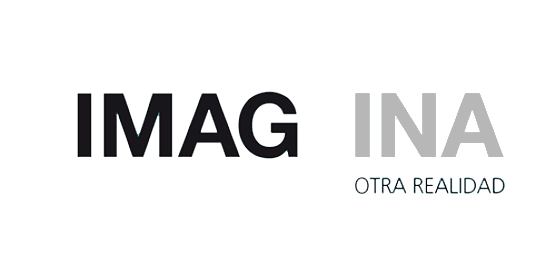 1998 Best Visual Achievement
Awarded for the for innovative look of the painted world sequence in What Dreams May Come, IMAGINA Festival, Monaco.
Dec 15, 2020
Press Release
RE:Vision Effects, Inc., acclaimed effects plug-ins industry leader and makers of Emmy and Academy Award-winning software, is pleased to introduce…
Read More
RE:Vision Effects has over 19 years of experience in developing software tools and systems designed to give motion picture and video artists creative freedom. The company has been widely acclaimed because of the in-house know-how in video image processing, 2D and 3D graphics and stereo 3D algorithms.
We have extensive business acumen and know our customers well, and spend a great deal of time understanding the video and image processing market space as it is now and where it will head in the future.
Of high priority to us is our customer. We have been told we have some of the best tech and sales support in the industry.
We also have extensive post-production experience. We continue to expand our creative expertise by collaborating with several top motion picture effects houses. For example, we have developed one-of-a-kind software that brought paintings to life in the 20th Century Fox movie Night at the Museum 2. Such efforts produced effects where the scenes in paintings on a display wall all come to life at once, and their subjects begin interacting with people in the museum.
State-of-the-art image processing techniques and pipelines
Automatic motion estimation, including point-tracking and optical flow algorithms
Optical flow with user-guidance (constraint-based optical flow)
Stabilization
Retiming (slow motion and speed ups)
Image quality restoration, including noise and grain reduction and smart image enhancement
Standards conversion, including frame rate conversion, including de-interlacing techniques
Resizing algorithms
Video-to-film techniques and other look emulation
Interactive and automatic image alignment
Warping and morphing
Motion blurring automatically using optical flow or using motion vectors from 3D animation systems
Texture mapping and projective geometry
Stylized rendering, 2D to simulated 3D and particle systems
Smart filtering. For example: sharpness and blur processing, while keeping important features intact
Multi-view and stereoscopic image processing and editing
Depth from stereo
Warping 3D objects using motion estimation from live footage
Color Matching
360 video
Computational Video
And many other image and video processing algorithms
Prior to co-founding RE:Vision Effects in the Fall of 1998, and forming an official partnership with Peter Litwinowicz, Pierre Jasmin worked for two years for Mass Illusion, first in Western Massachusetts then in the Bay Area. He worked on What Dreams May Come from creating visual demos to help the film get funded to the final day before the film release. While at Mass Illusion, Pierre also worked with Nick Brooks and John Gaeta to deliver the initial bullet-time effect for "The Matrix" prior to the movie getting greenlight. Previously he also worked for Hybride Technology north of Montreal from 1994-1996 as a visual effects artist and software developer on numerous effects films.
Pierre came to Hybride from Discreet Logic (now Autodesk Media and Entertainment), a visual effects compositing software powerhouse in Montreal, where he was a start-up engineer that helped develop Eddie, the industry's first commercial nodal compositing application, as well as other software modules that evolved into the company's flagship products, including flame, flint, fire, and smoke.
Prior to joining Discreet Logic, he worked as a freelance image processing developer, 3D animator and technical director. At Taarna and Pyrate Animation, he animated 3D computer characters, and also wrote and supported shaders for their Renderman-compliant renderer (which eventually became 3Delight).
Prior to partnering with Pierre Jasmin in 1998, Peter "Pete" Litwinowicz also worked at Mass Illusion and Interscope from 1997-1998 in Alameda, Ca. Prior to that, he worked in the Advanced Technology Group at Apple where he developed and patented many products, including image-warping software, and the user-interfaces for making them accessible to designers and animators. He also worked at Aurora Systems from 1987-1988 where he helped support and develop early digital paint and 3D animation systems.
He holds a Masters of Science in Computer Science from University of North Carolina at Chapel Hill, and a Bachelors of Science in Computer Engineering from Case Western Reserve University.
Over the years, Pete Litwinowicz has also been a regular author of academic papers, and has also presented many short films at SIGGRAPH, a prominent annual visual effects and animation trade show. See his list of publications and films. Through his varied career, Pete has developed skills that make him a world-class researcher and artist, as well as a practical developer who knows how to make cutting-edge techniques accessible and usable.