Applies natural-looking motion blur by automatically tracking every pixel.
ReelSmart Motion Blur in Action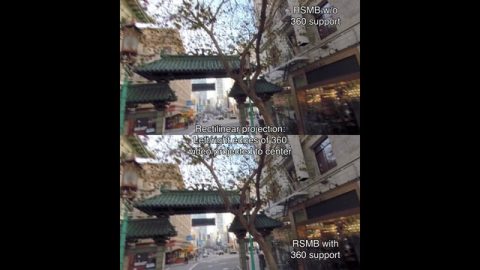 RSMB uses optical flow tracking on 360 footage taking into account the connectedness of the left and right sides of the 360 video, as well as the top and bottom.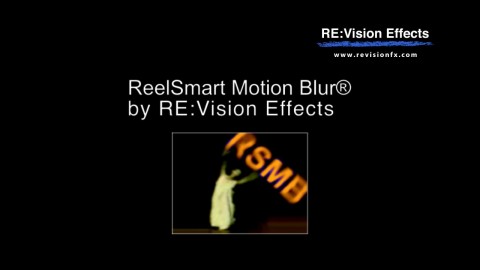 See what ReelSmart Motion Blur® can do for you!
Thanks to the following people
* Patrick Boivin for stop-motion
* Patrick Goski (Maxon,net) for 3D motion graphics example
* TMS Consulting and Baylor University Film and Digital Media department for Dance Sequence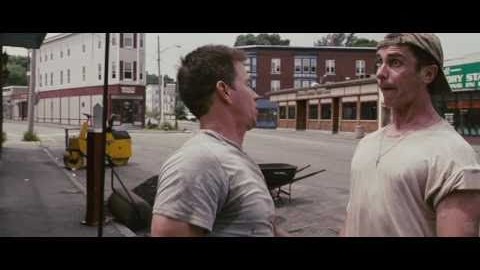 Work by Comen VFX. RSMB was used to give a more filmic look to footage shot on video, providing shutter speed correction. The footage looked choppy when played back at film rates. So the client settled on RSMB to simulate that normal shutter speed you would have with film footage.  Read More.
View Complete Gallery
Computer Arts Magazine gives ReelSmart Motion Blur a 5-star review and calls it "a brilliant plug-in which should be in every user's toolbox."
CreativeMac.com says ReelSmart Motion Blur "lives up to and surpasses expectations, so we're giving it a Best Buy recommendation."
ReelSmart Motion Blur Features
Fast and easy motion blur!
Applies motion blur based on automatic tracking of every pixel.
Essential for 3D
Ability to blur with motion vectors supplied by your 3D system.
Pro version also available
RSMB Pro also available. See Fusion Studio page for details.
Learn how to use ReelSmart Motion Blur's features
Instructional videos, and example videos, that help you learn how to get the most of each plug-in's robust features.
Select an application for a free trial, pricing & download