Reduces noise using novel feature-sensitive spatial filtering along with time-based optical flow methods!
DE:Noise in Action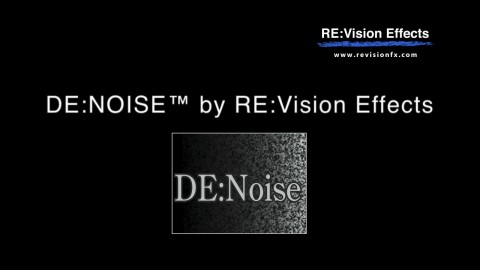 DE:Noise uses frame-to-frame motion tracking to reduce noise and other artifacts.
See what DE:Noise can do for you!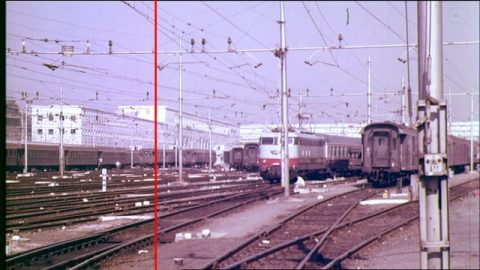 DE:Noise used in Blackmagic Design Resolve to remove film dust.
The source was a very deteriorated 35mm news reel: Cinegiornale FS "il Settebello". Video provided by Marco Sonetti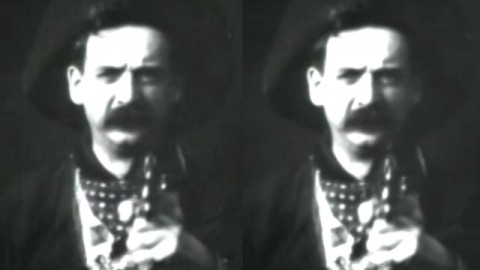 Dust and other artifacts reduced with DE:Noise.
This sequence is from Edwin S. Porter's "The Great Train Robbery" Creative Commons Source.
View Complete Gallery
DE:Noise Features
Reduces Noise
DE:Noise handles spurious frame-to-frame defects ranging from fine digital/electronic noise to blotchy spots like dirt on film.
Versatile
Addresses problems of low-light shoots, excessive film grain, CG renders with ray-tracing sampling artifacts, film scan artifacts, snow, drop-outs and can even handle a flash frame here and there.
Preserves Detail
Unlike many other products, DE:Noise uses smart spatial and temporal filtering to reduce noise while preserving details.
Feature Specs
Spatial and temporal denoising
Smart spatial filtering controls that allow for the spatial smoothing of noise without smoothing over important features in the image sequence.
All-in-one tool
8 different temporal filtering methods that use optical flow motion estimation to correlate images over time in order to reduce noise and other artifacts.
Post process controls
Post-processing to help punch up the result, or to undo the preprocessing contrast enhancement.
Post sharpening option for when the denoising process makes the result softer than desired.
Learn how to use DE:Noise's features
Instructional videos, and example videos, that help you learn how to get the most of each plug-in's robust features.
Download
Try DE:Noise for Free
DE:Noise V3 – OFX Hosts
DE:Noise V3 – OFX Hosts
TRIAL DOWNLOAD & LICENSE COMPATIBILITY
When you download a DE:Noise or purchase a DE:Noise license for Catalyst Edit it is compatible with the following:
Autograph
Autograph (all versions)
Baselight
5.2.11675 (and up)
Catalyst Edit
2015.1.0.104 (and up)
Diamant and Dustbuster+
12.0 (and up)
Flame
2019.2 (and up)
Fusion Studio
5.2 (and up)
Grass Valley Rio
4.5.9 (and up)
HitFilm
3.0.0.0576 (and up)
Natron
1 (and up)
Nucoda
2014 (and up)
Nuke
5.1 or Indie 12.2 (and up)
Resolve
11 (and up)
Scratch
5.1 (and up)
Silhouette
6.1.3 (and up)
Vegas Pro
64-bit only, v11 (and up)
BUNDLE & SAVE
Our Effections bundles package the power of multiple plug-ins together for a great price. A great option if you think you'll buy more than one of our products.